You know their name. But do you know their superpower?
The "unsung heroes" of Armorgard are the products that save your site. The supermen to your manual handling. The ones to rescue your equipment from villains, and ensure that safety comes first.
Meet the heroes...
Forma-Stor
Heroes often need to move quickly to where they're needed most - which certainly is the case for the Forma-Stor Tool. They have super abilities in quick and easy transporting!
Secret weapons: BlokkaBar to enhance security, ramp for ease of access, shelves to organise equipment and lights for easier visibility (FR-T only)
Both ranges can be flat packed and assembled, ready for action in as little as 10 minutes!
Each range is available in 4 sizes, so you can choose the best hero for you!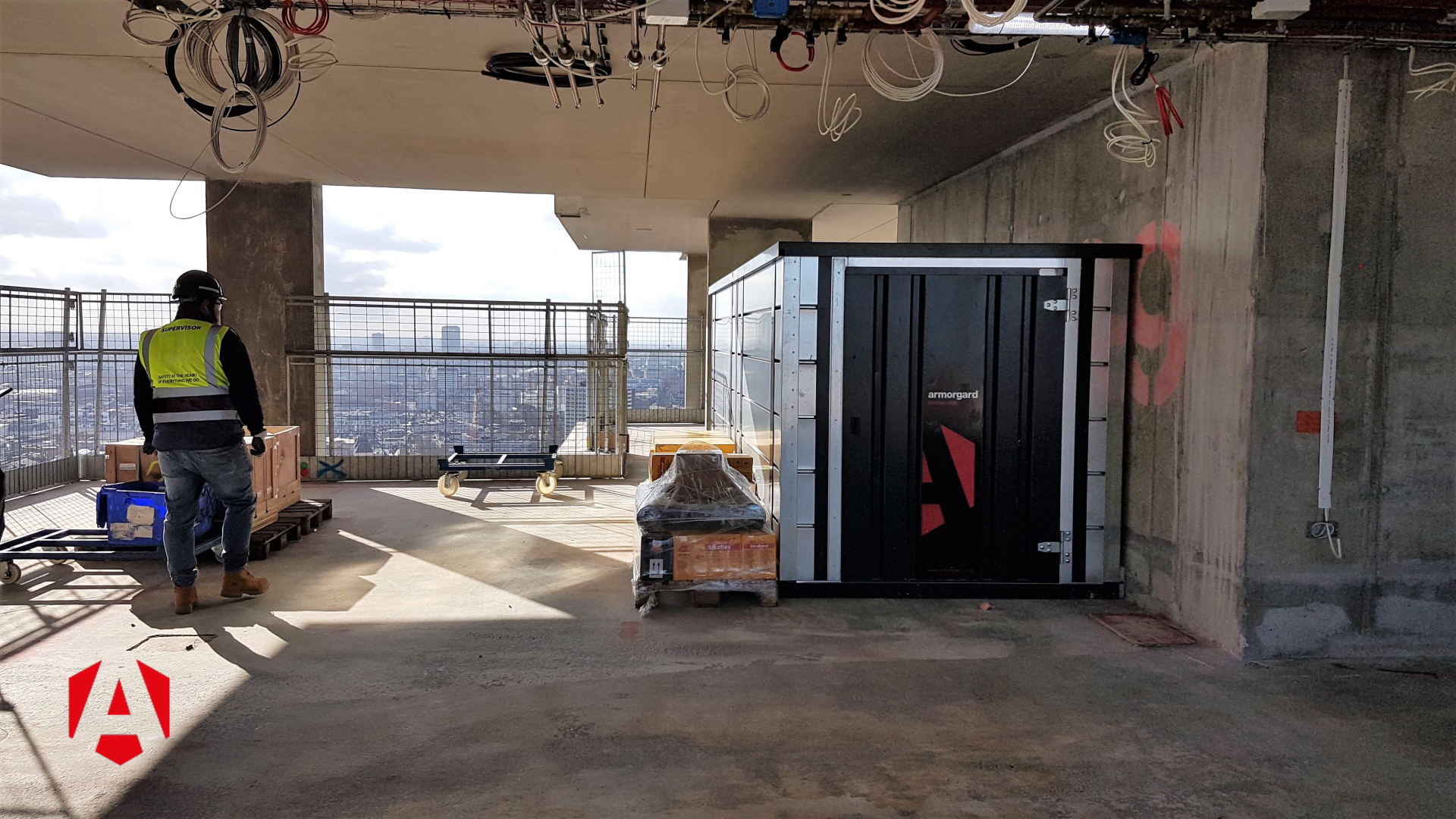 BeamKart
The hero that carries beams and steels. The Armorgard BeamKart is the reliable choice that's robust enough for a hero's life on site, yet nimble enough to become an essential when needing to transport beams and steels.
The puncture proof solid rubber tyres aren't to be confused with ones you'd usually see on a batmobile
A super strength load capacity of 500kg
The BK1 has upright sides to help handle materials
The BK2 comes without upright sides to enable handling of wider materials
RubbleTruck
Saving your site from rubble, 400 litres at a time. The Armorgard Rubble Truck is the hero on site for transporting materials and waste. Its lid can be confused for its cape, designed to increase capacity by 160L & keep the dust contained. Its superpowers are endless:
Built-in tipping feature, which helps with handling and tipping waste and rubble
Unique stackable design to maintain a safe and organised working space
Extra strength crane lifting eyes to help it fly!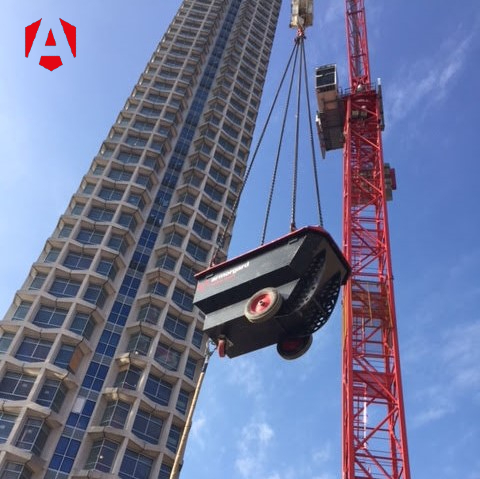 BarroBox
The clear winner when it comes to mobile, secure tool vaults! This unique product helps keep tools secure wherever you need them. The BarroBox's superpower is transforming/shape-shifting from 'static' to 'mobile' within seconds - any construction worker's must-have!
The only product of its kind on the market
Robust and secure with anti-jemmy features
Innovative shape-shifting static-to-mobile superpower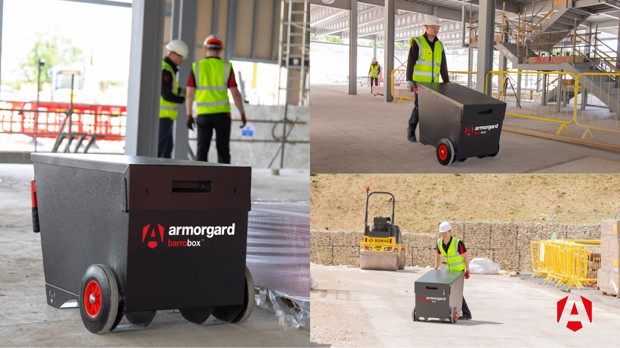 More information about the BarroBox here!
SiteStation
The SiteStation is a clever, robust, secure mobile office which supports socially distanced meetings and provides a neat area to store office equipment. The hero of taking everything you need from the office to the site.
110V LED lighting fitted as standard for the darker months
Secure lockable compartments to store valuable equipment and PPE
110v power available for charging electronic items

ScrubKart
Join the fight against the spread of viruses and bacteria with the ScrubKart. Saving your hands from the cold, this instant warm water hand washing solution helps you stay clean anywhere on site.
Built to last, with solid rubber tyres for rough terrains
110v or 240v power, designed to save the day on construction sites
Foot-operated tap and sink, with a kick bin and built-in paper towel & soap dispenser… truly the hero of hand washing!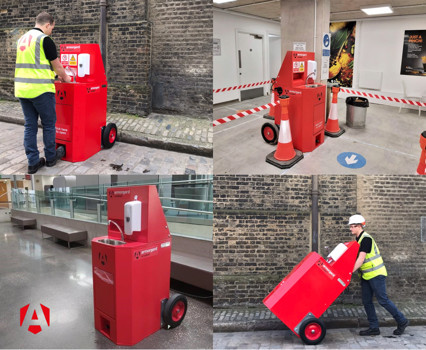 #ArmorgardUnsungHeroes